Discover your creativity and bring joy to your life with art workshops, classes and expressive, colorful paintings by Elizabeth M. Higgins.
Find joy through creative expression in Elizabeth's painting and sketchbook journaling classes.
View Elizabeth's original watercolor paintings and collage.
Shop Elizabeth's collection of prints, greeting cards and home decor items.
Explore | Create | Discover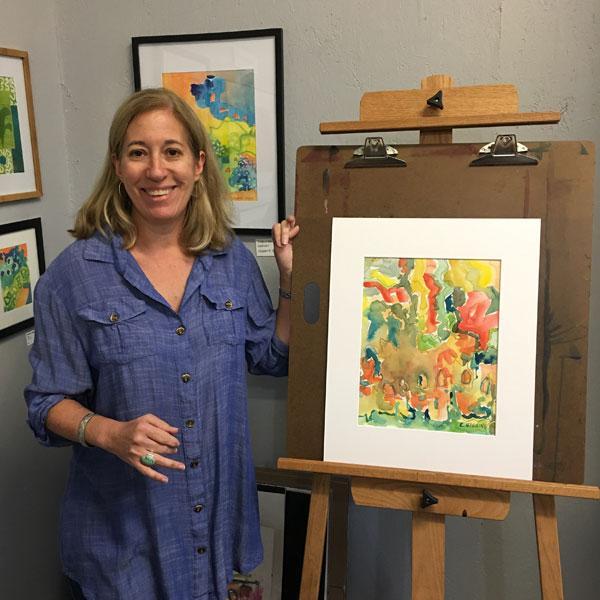 "We are all artists.
We all have a creative voice and should discover and celebrate that gift."
Elizabeth M. Higgins is a working artist and arts instructor who creates vibrant watercolor paintings and collage in Hillsboro, Oregon. Painting is playful and joyful to her, and these are the feelings she hopes to invoke in others. She loves to nurture artists of all ages along their paths of self-expression and creative discovery.